'Spider-Man' of Paris to get French citizenship after child rescue
President Macron thanks Malian migrant who climbed four storeys to save boy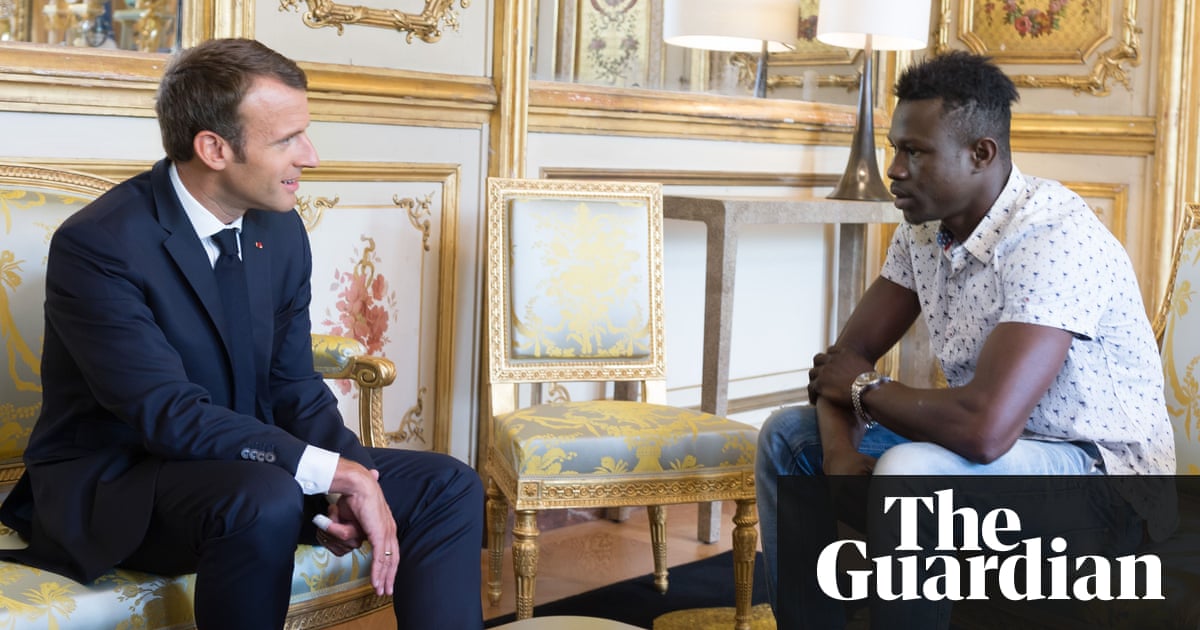 As an undocumented migrant in France, Mamoudou Gassama knew it was best to keep his head down, to not draw attention to himself.
But when he spotted a young child dangling from the balcony of a fourth-floor Paris flat he felt he had to act.
In that split second, Gassama, 22, did not think of himself or the threat of discovery and deportation back to Mali.
Instead, in an extraordinary feat of strength and bravery that has earned him the nickname Le Spider-Man, he pulled himself up from balcony to balcony, before lifting the crying four-year-old to safety. It later emerged the child had already dropped one floor before he was spotted dangling from the railings.
On Monday, after the video footage went viral and Gassama was hailed a hero, attention quickly turned to his status as one of the countrys many migrants sans papiers (without papers), who have no official access to housing or jobs, and no right to remain in France.
Far from being thrown out of France, however, Gassama found himself sitting with President Emmanuel Macron at the lyse Palace.
He was promised documents allowing him to stay, and a fast-track process to gain French nationality. He was also offered a job with the Paris sapeurs pompiers, the citys fire and emergency service.
Macron gave Gassama a medal for an act of bravery and devotion, signed by the police prefect and declaring the French Republics gratitude.
Filmed in the gilded reception room of the palace, Gassama hesitantly described seeing the child hanging on to the balcony railing at around 8pm on Saturday when he was on his way out. He had acted without thinking, he said.
There were people shouting and honking their horns I didnt think of anything, I ran across the road directly to save him. Thank God I saved him.
He said he only realised what he had done after he hauled the child to safety.
My legs went wobbly when I got inside the flat, he said.
Bravo, Macron replied.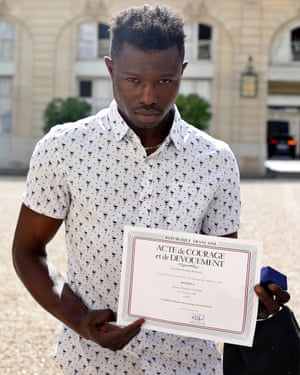 Read more: https://www.theguardian.com/world/2018/may/28/spider-man-of-paris-to-get-french-citizenship-after-rescuing-child
---
---