Family who fell on to tube track unharmed after train passes overhead
Husband jumped to help wife and child who fell from platform at Baker Street station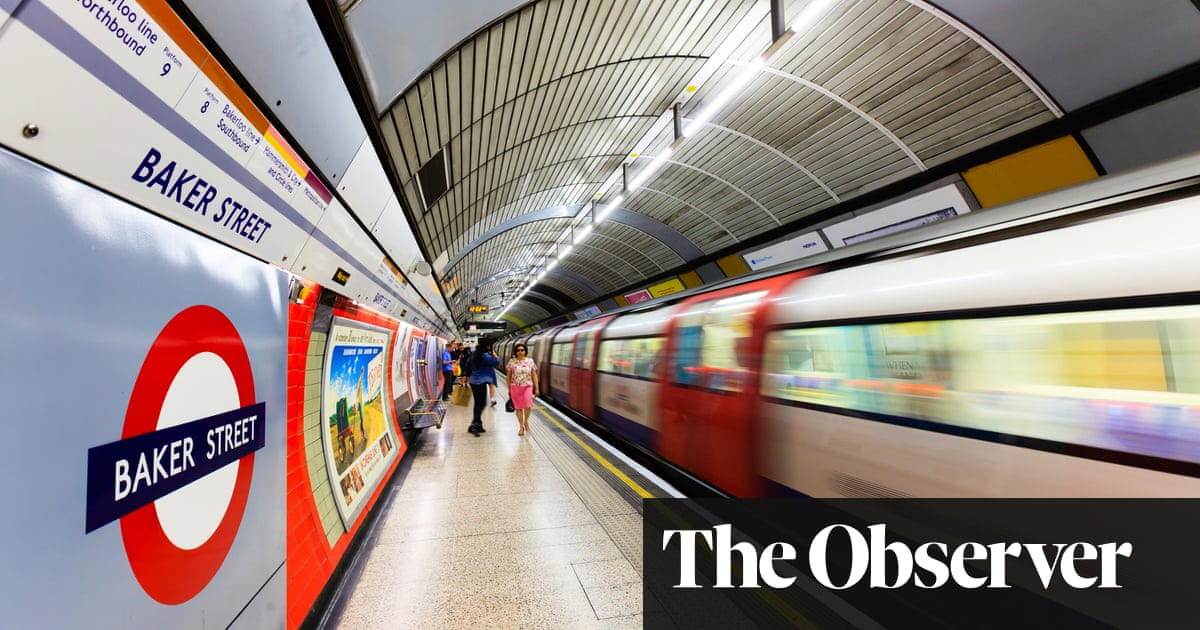 A mother and child who fell on to a tube track at Baker Street station survived by ducking into a pit between the rails as the train passed over their heads.
The womans husband also escaped unharmed after jumping down from the platform to try to help his family before the train passed.
The woman was walking with a pram along the platform at the station in north London at about 10.15pm on Friday night, and was looking at an overhead display board.
The wheels of the buggy slipped over the edge and the woman and her child fell on to the track below.
As a train approached, the womans husband jumped down on to the track to try to rescue his wife and child.
The family managed to duck into a sheltered area below the track and the train passed over their heads without injuring them.
A Transport for London (TfL) spokesman said passengers on the platform alerted the driver, who managed to brake after the first carriage passed over the family.
The tracks electric current was shut down and the family managed to climb out from underneath the first carriage of the train. They were helped on to the platform by officers from the British Transport Police (BTP).
The platform was closed from 10.15pm and reopened shortly before 11pm.
BTP said: Amazingly none of them were seriously hurt, but as a precaution they were taken to hospital for check-ups.
Kerry Martin was in the station when the incident happened and told the Guardian: Alarms started going off and an announcement for inspector Sam started over the speakers. An employee sprinted past on the escalator holding a high-vis jacket he hadnt had time to put on yet, yelling for people to get out of the way.
There were fleets of emergency vehicles outside, including an emergency child ambulance which left roughly 10 minutes after the incident had started.
The staff were incredibly quick to respond and move everyone.
Other commuters who saw the scene unfold took to social media in the aftermath of the accident.
Peter Holland said he saw people screaming and running in tears after the near miss.
We got to the platforms at Baker Street just as this happened, the train whistling, people screaming and running in tears, he said.
I cant tell you how relieved I am to hear this wasnt fatal. Thoughts out to the driver of the train. Unbelievable.
Another witness to the freak accident revealed that station staff and the driver did a superb job in rescuing the young family.
---
---