Interpol says missing president has resigned after wife reveals ominous message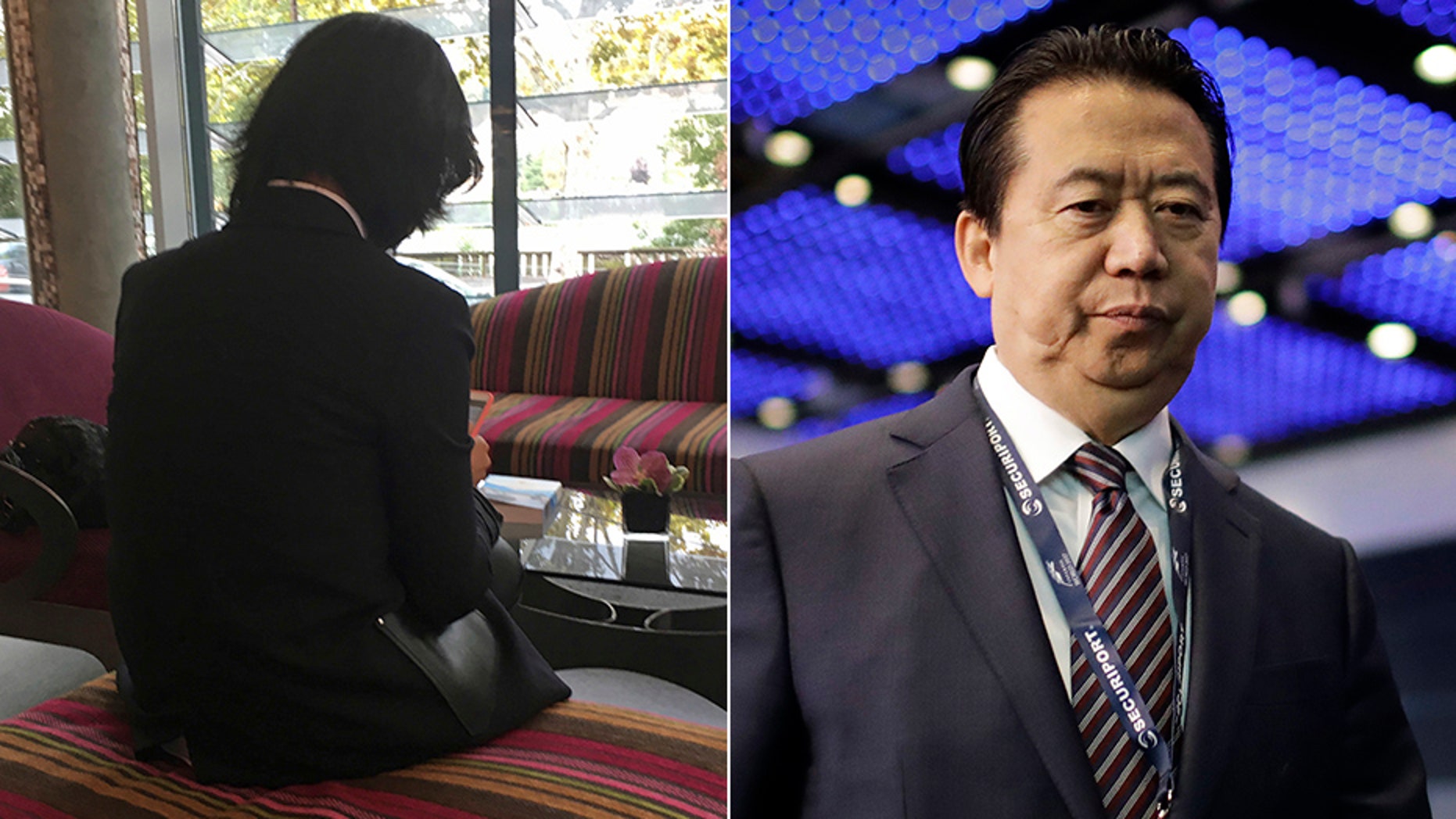 The international police agency Interpol announced Sunday that its missing president had resigned "with immediate effect" after China said the man was under investigation over unspecified legal violations and his wife told reporters that he had texted her an image of a knife, leading her to believe he was in danger.
Grace Meng told reporters that she had not heard from her husband, Meng Hongwei, since Sept. 25. That day, he sent her the knife image from an Interpol phone four minutes after sending an initial message saying, "Wait for my call." She said the call never came and she does not know what happened to him, adding that her husband was in China when he sent the message.
The Interpol statement did not say exactly why Meng resigned. However, a watchdog for China's ruling Communist Party said in a brief statement on its website that Meng was "suspected of violating the law and is currently under the monitoring and investigation" of China's new anti-corruption body, the National Supervision Commission.
Mrs. Meng declined to speculate on her husband's whereabouts.
She said he regularly traveled back and forth between Lyon, where Interpol is headquartered, and China for his job. He had been on a three-country tour, to Norway, Sweden and Serbia, for Interpol before his latest trip back to China, she said.
Before he shared the knife image, she said she had sent him a photo of two animal figurines, one of a bear and another of a horse, meant to represent their two children; one of them loves horses, she said, and the other "looks like the bear."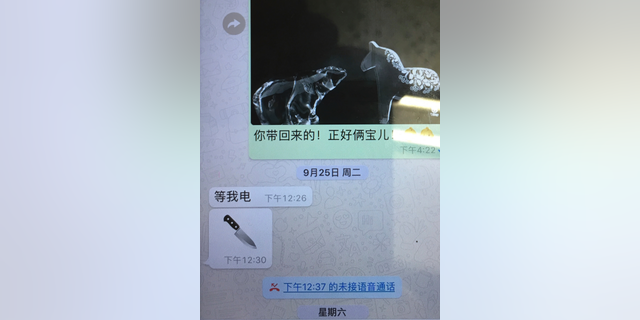 Read more: https://www.foxnews.com/world/interpol-says-missing-president-has-resigned-after-wife-reveals-ominous-message
---
---