Papadopoulos to make his first appearance before Congress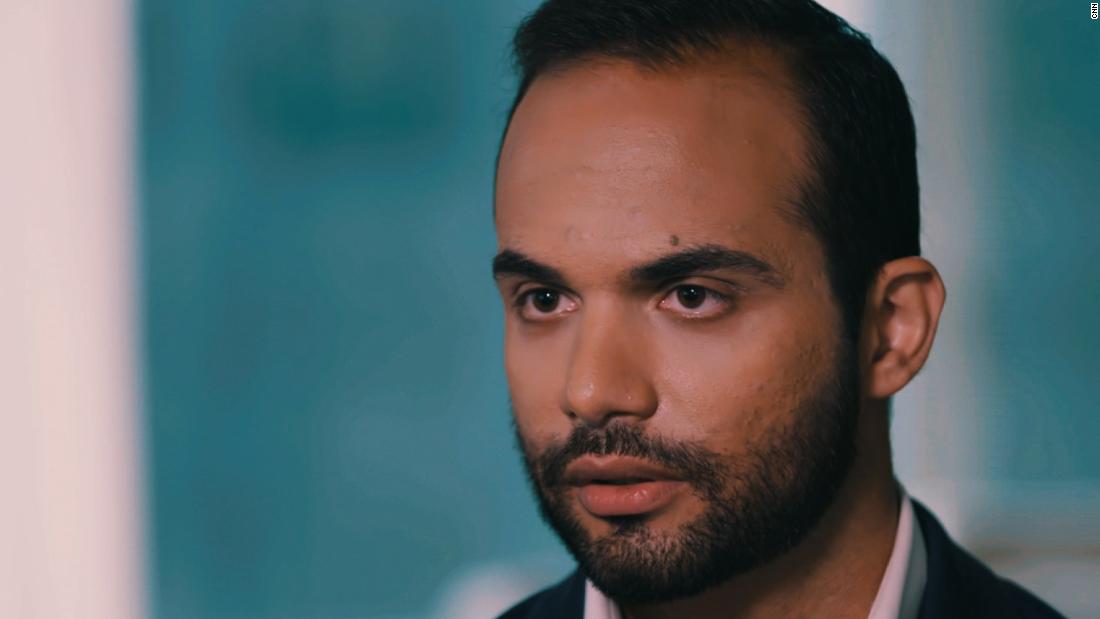 (CNN)Convicted former Trump campaign adviser George Papadopoulos makes his first appearance testifying before Congress on Thursday, and congressional Republicans hope he can bolster their case against the FBI's investigation into Donald Trump and Russia.
Papadopoulos is testifying behind closed doors before the House Judiciary and Oversight Committees, where Republicans are investigating the FBI and the Justice Department's handling of the investigation into Trump's campaign and Russia.
The 31-year-old former campaign adviser played a key role in sparking the Russia counterintelligence investigation, which ultimately turned into the special counsel probe. The FBI launched the investigation July 2016 after Australian diplomat Alexander Downer reported a conversation with Papadopoulos about the Clinton dirt, FBI officials have said.
Since Papadopoulos' sentencing, which he has not yet served, the former campaign adviser has become more vocal on Twitter and in the media, claiming his infamous meeting with Mifsud was in fact an attempt to set him up arranged by British and Australian intelligence officials.
"You couldn't expect a guy (me) who was linked into western diplomatic circles, and never knowingly met a Russian official, to all of a sudden be a patsy for a 'Russia' conspiracy," Papadopoulos tweeted this week. "My set up was carefully orchestrated."
Ahead of his testimony, Papadopoulos' attorney for his congressional proceedings, Caroline Polisi, sent the committees a letter, obtained by CNN, stating he was prepared to speak about nine individuals, including Mifsud and Downer.
"He has nothing to hide, and in fact would like to better understand the circumstances leading up to his arrest," Polisi said in an email. "There will be no spin … just facts. He has made mistakes in the past — for which he has openly accepted responsibility. He wants to move forward with his life and help the committees in any way that he can."
Papadopoulos' claims in recent weeks present a starkly different message than what was heard one month ago from Thomas Breen, who represented Papadopoulos for his criminal proceedings. Breen made no mention of any set up during Papadopoulos' sentencing, describing his client as naïve and stating that "the danger of dealing with Russia is not that obvious."
Congressional Republicans have charged that the FBI and the Justice Department used information from the opposition research dossier on Trump and Russia — paid for by Democrats — to illicitly obtain a foreign surveillance on another former Trump campaign adviser,
Carter Page
. But they're also raising questions about Papadopoulos' involvement sparking the beginning of the Russia probe.
"Hypothetically, declassifying docs related to the Russia probe could reveal evidence that directly contradicts the underlying pretext of the investigation itself: that Papadopoulos had a conversation with an Australian diplomat about getting Clinton's emails from the Russians," Rep. John Ratcliffe, a Texas Republican playing a key role in the House investigation, tweeted earlier this month, urging the President
to declassify Page's FISA documents
.
Democrats say that congressional Republicans are using their investigation as a way to undercut the Mueller probe and to protect Trump.
Still, they are likely to have their own questions about Papadopoulos' interactions with Mifsud — and whether he told anyone on the campaign with the information.
Papadopoulos
told CNN's Jake Tapper last month
that he did not recall sharing the information from Mifsud with anyone on the Trump campaign, though he did completely shut the door on the possibility.
"As far as I remember, I absolutely did not share this information with anyone on the campaign," Papadopoulos said, adding, "I might have, but I have no recollection of doing so. I can't guarantee. All I can say is, my memory is telling me that I never shared it with anyone on the campaign."
Democrats may also press Papadopoulos on Sergei Millian, who was also cited in Papadopoulos' letter. Millian, a businessman with ties to Russia, was named in media reports as a source of information in the dossier, which he has denied and CNN has not independently confirmed. At one point, Millian had pitched Papadopoulos "an opportunity," Papadopoulos' lawyers wrote last month.
While Papadopoulos hasn't testified before any of the congressional committees that investigated Trump and Russia over the past two years, his wife Simona Mangiante Papadopoulos spoke privately to House Intelligence Committee Democrats over the summer. Democrats on that committee have expressed an interest in speaking to Papadopoulos as well.
Read more: https://www.cnn.com/2018/10/25/politics/george-papadopoulos-congress-interview/index.html
---
---