Two killed in plane crash near airfield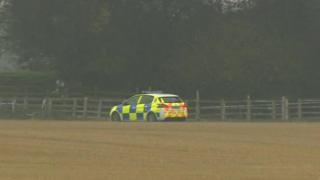 Two people were killed when a light aircraft crashed near an airfield in East Yorkshire.
Both the pilot and passenger suffered fatal injuries in the crash reported at about 19:30 BST on Wednesday, Humberside Police said.
A major search had taken place to find the plane when it came down close to Beverley Airfield near Leven.
The Air Accidents Investigation Branch (AAIB) tweeted it was on its way to the crash scene.
The plane crashed about one mile (1.6km) from the landing strip.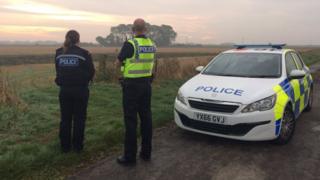 Latest news and stories from Yorkshire
Peter Harrison, a farmer from nearby Wilfholme, said his son had helped police to find the crash site at a boundary fence.
"There were blue lights everywhere, fire engines, police, a helicopter, very busy," he said.
He had first seen the helicopter using a searchlight at about 19:30 and it had continued until about 21:00.
Some farmers using quad bikes had joined the search for the plane, he added.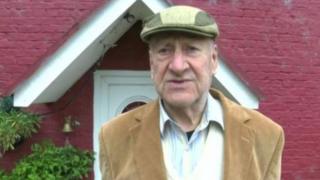 The Farm Watch network had asked local farmers to search fields using headlights on their vehicles, joining fire fighters, the coastguard and the police in looking for the aircraft.
The families of the plane's occupants have been informed, police said.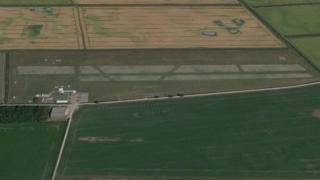 Read more: https://www.bbc.co.uk/news/uk-england-humber-45820220
---
---